---
21 year old female student's candidacy for Kathmandu Mayor
2017-04-18
Agency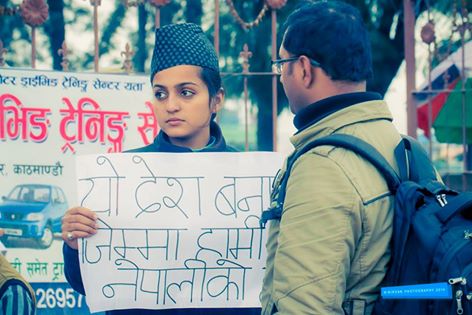 A 21 year old female youth makes a major headline for her candidacy in the upcoming local election of Kathmandu Metropolitan. Ranju Darshana, a second year student of Development studies at National College has declared her candidacy from Bibeksheel Nepal Party.

BibekSheel Nepal is a youth run political organization regarded as an alternative political force in the politics of Nepal. The party has said it would soon announce its candidates for Kathmandu's deputy mayor, ward chairperson and members. Ranju Darshana's Story (Bibeksheel Nepali's press release)

Having grown up witnessing politics mired in violence, murder and vandalism, Ranju Darshana was attracted to Bibeksheel Nepali's non-violent stance and its way of doing politics that would not inconvenience the public. The 21-year-old first became involved with Bibeksheel Nepali Party three years ago to participate in the party's campaign against banda (general shutdown) during the second constituent assembly elections. Following the anti-banda campaign, Ms. Darshana, who is currently Bibeksheel Nepali Party's Media Department Chief as well as a central committee member, became associated with the party's social services club and led various social programs. She was also actively involved in the relief programs after the 2015 earthquake. She headed the party's Kathmandu District's Executive Wing for eight months until December 2015. Darshana was elected as a central member at the party's first general convention in December 2015. Frustrated with the government's slow post-earthquake reconstruction progress, she actively participated in Bibeksheel Nepali's month-long public awareness and pressure campaign. Darshana took leadership on behalf of Bibeksheel Nepali in supporting Dr. Govinda K.C.'s fight against corruption in the country's medical education system and politics. Darshana was born and raised in Kathmandu. Raised by a single mother, she considers the women in her life and especially her grandmother as her source of inspiration to move ahead in life. As someone who is committed to making Nepal a prosperous nation, she is doing her undergraduate in development studies.
© Copyright 2017 - +5:45 Network, All rights reserved.